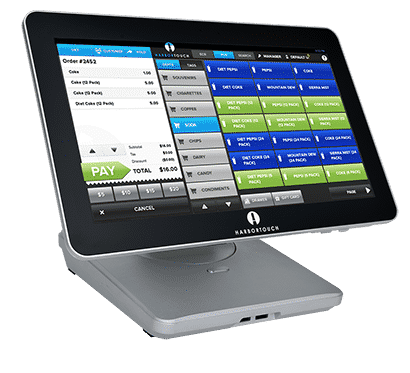 You've made the decision to upgrade to a Harbortouch POS System from
United Banc Card of TN, LLC
. But just how do you decide which system is right for you and your
Tennessee
business? Let us help you consider a few features of our POS systems and point you in the right direction.
Internet Data Boards
Some
POS system
software programs present an Internet data board which gives business owners a snapshot of the day's business. You can utilize that data board anywhere with a Web connection. For franchises or any other companies with multiple locations, this feature provides significant satisfaction. Another option could be to download daily totals automatically to some central server.
Multi-management
Companies with branches in various regions find this feature helpful. Multi-management enables customers to talk about some configurations but to vary others between sites. For instance, a café or restaurant can provide exactly the same menu with various prices in various locations.
Frequent Diner Program Support
Certain restaurant POS software programs support frequent diner programs. Frequent diner programs reward site visitors with incentives or discount rates. For instance, a business can use a place system that actually works like frequent flyer miles. Restaurants can connect each food selection having a point value and permit diners to amass points that they'll later exchange for a free dessert, half-price special, or meal discount.
Flexibility & Ease of Use
You may need the ability to change prices, products, and employees regularly; therefore, the POS system must allow easy changes. A highly effective POS system also supports a number of charge card and gift certificate transactions, including the opportunity to allow gift certificate clients to check their balances and to use a number of merchant credit accounts. It's important to note: As you add features, POS software gets to be more complicated and pricey. We recommend that our customers know what they desire POS software to achieve before evaluating lengthy lists of features. One way to do that is to make a list of things that make your business unique. For example, note any unusual buying programs or any incentives that need detail or specific monitoring. United Banc Card, based in Nashville, TN, supplies affordable point-of-sale systems utilizing Harbortouch touch screens. We serve businesses throughout Tennessee, from Memphis, Jackson, and Clarksville to Kingsport, Knoxville, and Chattanooga. We provide POS systems for clients in the
restaurant hospitality
,
retail
,
QSR and delivery
,
convenience store
, and
liquor store
industries. To find just the right POS system for your TN business,
contact a United Banc Card
sales representative today at
(615) 476-0255
for a consultation and
quote
.