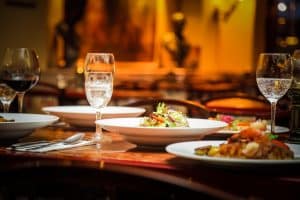 When you can find restaurants on every corner in Nashville, customer loyalty becomes increasingly important, especially quick-service restaurants. However, because the marketplace for loyalty solutions is constantly evolving, staying up with the trends can be time-consuming. Ultimately, the main problem continues to be the same: How can restaurants like yours build and support customer loyalty (and therefore business sustainability and growth)? Let our team at
United Banc Card of TN, LLC
help you out.
Finding what's right for you
What's the right
business solution
for your Tennessee restaurant? When evaluating customer loyalty programs or other customer experience solutions, be sure to look at these three important aspects:
How the solution boosts customer experience
Consumer payment options
Trends in consumer behavior and anticipation
Do your research (the
National Restaurant Association
does a thorough study every year), or ask a professional (like United Banc Card of TN) to tell you about your options. From there, formulate a customer loyalty strategy that encompasses every aspect of your restaurant business.
Improving the customer experience
What sets some restaurants apart from the pack? The restaurant that keeps people coming back:
Recognizes its very best clients. Restaurants can't boost the guest experience, nor focus on their altering tastes, without being familiar with who their clients are and what they purchase.
Conducts effective customer interaction. Restaurants who pay attention to details, even down to how customers pay, make people feel more at home. Even the simplest transaction is vital to the general experience.
Offers convenient payment options. Clients want the payment methods that are easy, quick, and secure. Today, you can find many mobile, table-side ordering and payment options that offer this and more.
Gives customers a consistently great and unique guest experience. As competition between quick-service restaurants keeps growing, offering a brand experience becomes much more essential. Find what works for you.
Taking the next step
Contact us
at
(615) 476-0255
to get started by speaking with a United Banc Card of TN representative today.United Banc Card of TN, based in Nashville, supplies affordable
point of sale systems
 utilizing Harbortouch touch screens throughout
Tennessee
. From Murfreesboro and Memphis to Knoxville and beyond, we have you covered. We can help you know which restaurant and
quick-service restaurant
technology options are available for you to keep customers coming back. photo credit: Public Domain via
pixabay