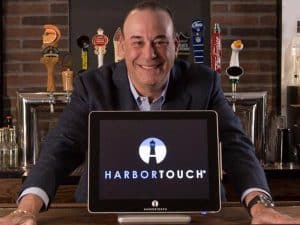 When it comes to Harbortouch POS systems, no one in the 
hospitality industry
 has been able to come close to the innovation, quality, and price point that Harbortouch provides. At 
United Banc Card of TN, LLC
, a provider of Harbortouch technology, we couldn't be more thrilled with the future of Harbortouch. And now, they're about to take it to the next level with the latest exhilarating collaboration with Jon Taffer.
Official Endorsement
When Jon Taffer's name is mentioned, restaurant and bar owners pay attention. Jon Taffer, the Host and Executive Producer of Spike TV's "Bar Rescue" and upcoming "Extreme Makeover Restaurant Edition" on ABC officially 
announced his endorsement
 of Harbortouch this spring. Being a renowned master in the hospitality industry, Taffer's public endorsement of the Harbortouch brand gives even more weight to its name and its products. Plus, Harbortouch will be the featured 
POS system
 of ABC's "Extreme Makeover Restaurant Edition."
New sPOS Technology
Along with his endorsement, Taffer has agreed to partner with Harbortouch to create a brand-new technology called a smart POS (sPOS) system. This sPOS promises to be an industry first and will mean big things for Nashville 
restaurants
 and bars in the coming years. We're excited to see how this technology revolutionizes the hospitality industry and further helps our clients here in Tennessee.
Find Out More
Want to know more about a Harbortouch POS for your Nashville-area restaurant or bar? Contact your local POS system specialist at United Banc Card of TN. We provide point-of-sale systems as well as other 
merchant services
, featuring POS technology to businesses in the hospitality, 
retail
, 
QSR
, 
liquor store
, and other industries throughout 
Tennessee
. To find out what a POS system can do for your business, 
contact United Banc Card
 today at 
(615) 476-0255
 to speak with one of our team members.