New Module Lets Customers Make Reservations Online at Zero Cost to Restaurateur as Part of Free POS System Program.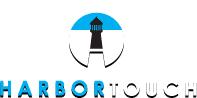 Harbortouch, a leading national supplier of point of sale (POS) systems, announced the deployment of the industry's first-ever free online reservations' module, available for all Harbortouch Hospitality systems as part of its industry-leading free POS system program.

The new Harbortouch Reservations module is available free of charge to restaurateurs using the Harbortouch POS system, making it the most affordable reservation-management system available. Harbortouch Reservations enables restaurant customers to make dining reservations online which can be managed by the restaurant directly through its Harbortouch POS system. Apart from accepting reservations online, restaurant staff may also manually key in walk-in reservations or over the phone and track them all through the POS system. As a unique, added convenience for diners, Harbortouch Reservations will alert restaurant patrons when their table is ready via a text message sent directly to their mobile phone. The software was developed to be extremely intuitive and easy to use, with a wide range of features and benefits including:
The ability to manage online and manually-entered reservations in one place
A user-friendly interface for maximum efficiency
A drag-and-drop setup process that allows fast and easy table layout creation
The ability to organize monthly reservations or view a specific day in detail
A quick and easy way to add new reservations and see who is waiting
A table layout screen that displays which tables are occupied and which are free
Text message alerts provide notifications to restaurant patrons upon the availability of their table
As part of the company's unprecedented free equipment program, the Harbortouch Hospitality software is perfect for fine dining, casual, or quick service restaurants. The system offers countless other time- and money-saving features, such as employee management, inventory tracking, customized menus, flexible pricing, and advanced reporting. If your business could benefit from a Harbortouch Reservation system, United Banc Card of TN, LLC has the solution for you. While we're located in Nashville, we serve all areas of Tennessee including Memphis, Kingsport, Chattanooga, and everywhere in between. Contact us at 615-476-0255 to learn more about our services. In the meantime, check out some previous customer testimonials to see how our services can help your business.