Is the business of food trucks a lucrative one? A study was done involving over 200 food truck owners by Food Drug Empire. These owners operated food trucks in California, Oregon, Texas, New York, and Florida. What did the study find? It discovered that in excess of $100,000 in annual gross revenue was earned by more than 85% of the entrepreneurs.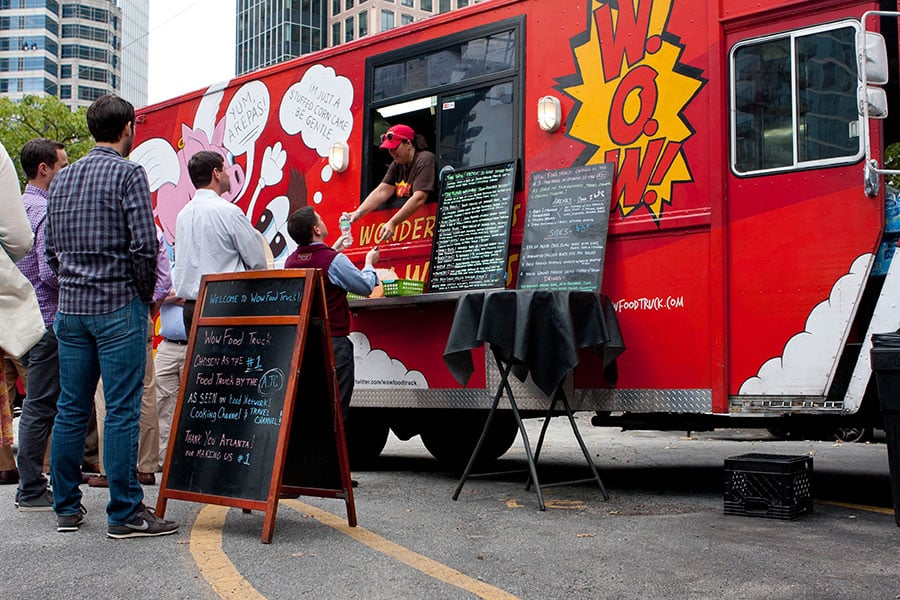 Here's the breakdown:
At least $50,000 was earned annually by 10.76% of the respondents
More than $200,000 was earned by 21.52%
$150,000 annually was earned by 30.04%
$100,000 in annual revenue is generated for 34.08%
Less than $50,000 per year was made by only 3.59% of the respondents
Does that sound lucrative?
Here's even better news: Proper use of a high-quality, modern POS system can not only increase business, but offer numerous other benefits, as well.
POS Systems – Components, Software, and Hardware
Only two components, more or less, make up each POS system: The software and hardware. Hardware, however, is comprised of the following:
Network devices – for the systems on the premise, this provides Internet conductivity.
Receipt printer – while some people may want a receipt emailed to them, others still want a physical receipt.
Barcode scanner – so that it can be recorded in the POS system, the details of a product are read with a barcode scanner.
Cash drawer – yes, some people still use cash, but you may also keep slips, receipts, coupons, checks, petty cash, and more in this drawer.
Credit/debit card reader – customers can pay securely with magstripe cards, chip cards, mobile wallets, or contactless cards. This requires specific landline cables, SIM cards, and software.
Interface – to help with customer transaction calculation and processing, this could be a simple register. But it may also be a system working on a mobile, touchscreen, tablet, or an iPad POS.
For the Best Food Truck POS System – Look for the Following
Your POS system and its quality may be determined by your budget. However, the following characteristics should be offered by the best POS food truck system for your specific purposes:
It should accept mobile payments
It should be capable of online ordering
It should offer adjustability
It should offer uninterrupted connectivity
Real-time reporting and analytics should be available
It should be user-friendly
It should take up as little space as possible
It should offer payment flexibility
So you get the most bang for your buck, consult the knowledgeable representatives of United Banc Card of TN. They can introduce you to numerous high-quality POS systems and help you decide which is best for your food truck business.
Count On Our Representatives To Help You Find The Best Food Truck POS
The experts at United Banc Card of TN can introduce you to the best food truck POS system for your precise needs. Are you just getting started in the food truck business? Upgrading your operation? Maybe you're expanding from one food truck to several. Regardless, we'd like to be of assistance. We can help you spend less and get more when it comes to a high-quality POS system.
We offer some of the best merchant services and point-of-sale systems in Nashville and beyond. How can our services benefit your business? Find out by contacting us using our convenient online form.