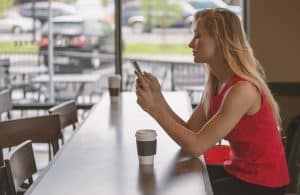 Your Tennessee business is booming, and you want to keep up with it by having the latest and greatest technology at your fingertips. You need a payment solution that's on the go and that can keep pace with your customer's needs and an increasingly mobile culture. At United Banc Card of TN, LLC, we have just what you need: a Harbortouch Perkwave system and Apple Pay™.
When you combine our Perkwave terminals with Apple Pay™, you allow customers to use their phones and the app to view and pay their bill without even having to get out a wallet or credit card. Customers can just use the app to scan the QR code on their receipt and then pay it in seconds. That means you can process payments securely, quickly, and on the go, as long is it's within range of your Harbortouch Perkwave system.
This software application is the perfect solution for merchants conducting businesses that need quick, easy, flexible, and efficient payment options, including:
Don't fall behind the times; keep up with your customers' mobile payment needs by partnering with United Banc Card of TN. We'll get you set up with a Perkwave system and can even help you implement ApplePay™ into your day-to-day business.
To get started, contact a United Banc Card of TN sales representative today at (615) 476-0255.
United Banc Card of TN is based in Nashville, TN, and we supply business owners like you with affordable point of sale systems that utilize Harbortouch touch screens. We provide systems for clients in the restaurant hospitality, retail, QSR and delivery, convenience store and liquor store industries, and more. You can find our satisfied clients throughout Tennessee, from Memphis, Jackson, and Clarksville to Kingsport, Knoxville, and Chattanooga.
photo credit: public domain via pixabay