United Banc Card of TN, LLC
hears from restaurant owners daily about the struggles they face. As it turns out, business owners come up with innovative responses to today's problems.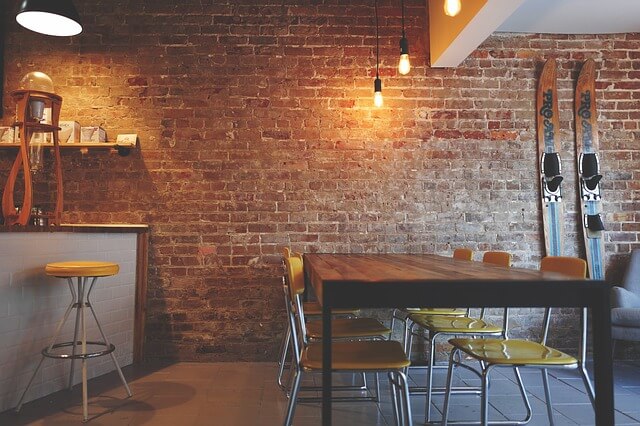 Restaurant Worker Shortages Create New Issues
COVID-19 hit the travel and hospitality industry hard. The pandemic resulted in a global shutdown, after which many businesses, including restaurants, faced a difficult decision: pivot the business model or close. Those who chose to pivot introduced creative solutions. Those solutions included curbside pick-up, deliveries, meal packages, and even fun additions, such as a roll of toilet paper or an adult beverage.
Ghost Kitchens
Now that we're farther along in the pandemic, some restaurant owners see more opportunity than discouragement. One of the trends starting to gather steam is ghost kitchens. Ghost kitchens are spaces that don't serve the public directly. Instead, orders come digitally, usually through a third-party provider, such as Door Dash or Uber Eats. The ghost kitchen functions as a kitchen only that receives and prepares the order before handing it over to a delivery driver. The ghost kitchen model helps resolve restaurant worker shortages, and some brands have partnered to incorporate multiple restaurants in one ghost kitchen.
Digital Transformation
Digital transformation is the act of moving from paper-based and manual processes to digital and automation. One example of this includes electronic menu boards. Another incorporates self-serve kiosks. Yet another opportunity involves integrating systems and updating video surveillance technology to use cameras for business analytics. Video cameras can tell you how long customers have to wait, how many pull-offs happen in the drive-through, and even how efficient and accurate staff is preparing orders. Whatever you want to capture, you probably can with video analytics. In fact, some models now integrate with the
POS system
. The integration can send immediate notifications should an exception occur at the register. They also allow you to go straight to the footage you want with improved searchability. Moving forward, digital transformation will play a significant role in the restaurant and quick-service restaurant industry.
Creative Solutions in Uncertain Times
Restaurant owners are also entrepreneurs, and they're using their entrepreneurial spirit to adopt creative solutions. Whether change occurs through implementing a robust POS system, pursuing digital transformation, trying a ghost kitchen, or something else, we salute the entrepreneurial effort. Did you know you can use a POS system without substantial upfront costs? United Banc Card of TN

offers a POS

that can incorporate added features, such as inventory management, discounts, reporting, and a customer database. Call us at

(615)-476-0255 

to learn more or

request a proposal

.

Nashville enjoys its share of tourists throughout the year, and the holidays are no exception. People come to shop, dine, enjoy music, and getaway. Sometimes though, bars, restaurants, and even retail stores have difficulty meeting the demand due to restaurant worker shortages.