Does your restaurant ever get complaints about the amount of time it takes to receive food or process a bill? Do you have a tough time keeping track of orders or inventory? Are you looking for ways to streamline your Nashville business? Then ask the professionals at United Banc Card of TN, LLC about a Harbortouch Point of Sale (POS) System.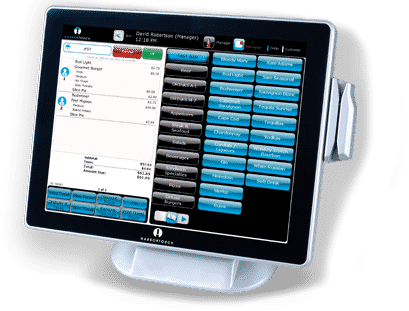 When investing in a Harbortouch Point of Sale system in Nashville, you are getting state-of-the-art software and top-of-the-line hardware. Each piece of equipment that makes up every Harbortouch Point of Sale system has been specifically developed to perform in the most demanding restaurant and retail environments. Unmatched in durability and reliability, a Harbortouch Point of Sale system will provide a POS solution for years to come.
A few additional benefits of choosing a POS system from United Banc Card of TN, LLC includes:
No up-front costs
PCI compliant payment solution
Exceptional 24/7 technical support at no additional cost
Onsite installation and comprehensive training
Robust software and reliable, high-performance hardware
Want to learn more? Contact United Banc Card of TN, LLC at (615) 476-0255. We are a TN business based in Nashville that supplies affordable point of sale systems utilizing Harbortouch touch screens. We serve businesses like yours throughout Tennessee from Memphis, Jackson, and Clarksville to Kingsport, Knoxville, and Chattanooga.