In this blog post, we will be exploring the benefits of an eCommerce platform for businesses looking to grow their online presence. Choosing the right ecommerce platform for your business can be overwhelming. There are many options available, and it's hard to know what's best for your specific needs. However, with proper research and understanding, you can find a platform that will help your business grow. The online commerce industry is growing quickly, and selecting the right platform is crucial for success in today's digital marketplace.
The foundation of an online store
An ecommerce platform is the foundation of an online store, providing the structure for selling, managing, and shipping products. With the right platform, you can ensure a smooth shopping experience for customers and the necessary tools for business operations. Whether you're an established business going online or a start-up entering the e-Commerce world, consider the different aspects of your store that you want to focus on. This blog post will explain why using an ecommerce platform is important for your business to succeed in the digital age. It will cover seven reasons, such as security, scalability, customer engagement, and analytics. It will also compare using an eCommerce platform to using social media and give tips for choosing the right platform. Keep reading to find out why an e-Commerce platform is the best option for improving your business.
Benefits of Using an eCommerce Platform
An eCommerce platform is a comprehensive solution that allows businesses to create and manage their own online store. With an ecommerce platform, businesses can easily showcase their products, accept payments, and ship out orders. There are many advantages to using an e-Commerce platform over traditional methods, and some of the key benefits are listed below.
Cost: An eCommerce platform costs less than creating your own website. Most eCommerce platforms offer customizable features and tools, allowing businesses to personalize their online store without additional charges.
Scalability: An eCommerce platform helps businesses change their size easily. As your business grows, you can add more features to your online store. If your business needs to become smaller, a platform can assist with that too. Security is crucial for eCommerce. With an eCommerce platform, your business's data and customer information will be safe from cyber criminals. Most platforms have robust encryption and fraud protection, so you can feel confident when handling sensitive customer information.
Engagement: An eCommerce platform helps businesses talk to customers. It offers tools like email marketing and online chat support to make sure customers have a good experience. Analytics are also provided, which give businesses useful information about customer buying habits. This helps businesses know what products are popular and how customers use their store. With this knowledge, businesses can make smart decisions to make their online store better.
An eCommerce platform can be a powerful tool for businesses looking to succeed in the world of online commerce. Businesses can use a good platform to make shopping easy for customers and have access to helpful features for managing their online store better.
Types of eCommerce Platforms Available
There are many choices for eCommerce platforms. The most popular ones are hosted solutions. They give businesses the software and infrastructure to run an online store. Hosted solutions are easy to use and have features like product catalogs, shopping carts, and payment processing. Another option is open-source eCommerce platforms. They let businesses customize their online store. Open-source platforms are flexible and can be adapted to any business's needs. Lastly, there are marketplace platforms. They let businesses list their products on a bigger platform. Marketplace platforms help businesses reach more people. Examples of popular marketplace platforms are Amazon, eBay, and Etsy.
What to Look for in an eCommerce Platform
When choosing an eCommerce platform, it is important to take into consideration the different features offered and whether they will meet your business's needs. Below are some key features to look out for when selecting an e-Commerce platform:
Customization: Can the platform be customized to meet your business's specific needs?
Payment Options: What payment options does the platform offer?
Analytics: Does the platform offer detailed analytics to track customer engagement and buying habits?
Marketing: Does the platform offer tools to help you market and promote your products?
Security: What security measures does the platform have in place to protect customer data?
Customer Support: Does the platform offer customer support should your business run into any issues?
When choosing an eCommerce platform for your business, there are important factors to consider. You should research the available platforms to find the best one for your needs.
Cost Considerations
When selecting an eCommerce platform, consider the cost. Various platforms have different prices, and some can be costly. Research and compare the costs of available platforms to find one that fits your budget. Also, consider the long-term expenses of the platform. Some platforms may have a low initial cost but could have hidden fees and future expenses. Examine the platform's details to ensure you're getting the best value for your money.
Security of the Platform
When choosing an eCommerce platform, it's important to think about security. The platform you choose should keep customer data safe. To ensure security, check the platform's data encryption and fraud protection. Also, look into the platform's history. Have there been any past security issues? What measures are taken to protect customer data? Ask these questions when deciding on an eCommerce platform.
Customer Support
Consider customer support when choosing a platform. Different platforms offer various types of support such as email, phone, live chat, and FAQs. Researching these options will help determine if the platform can meet your business's needs. Additionally, check the response time for customer support. Some platforms provide support 24/7, while others have limited hours. Ensure that the platform you select has customer support that suits your business's requirements.
The Future of eCommerce Platforms
eCommerce platforms are improving with new features to assist businesses in succeeding. They are becoming more automated and advanced, utilizing AI and analytics. The objective is to offer businesses tools for creating a personalized and captivating customer experience, such as AI product recommendations and personalized customer service. To remain competitive in the digital era, businesses need to be ready to utilize these features.
In conclusion, an eCommerce platform is ideal for businesses that want to succeed online. It offers cost savings, scalability, and customer engagement. Businesses can find the right ecommerce platform with research and understanding to reach new heights in the digital age.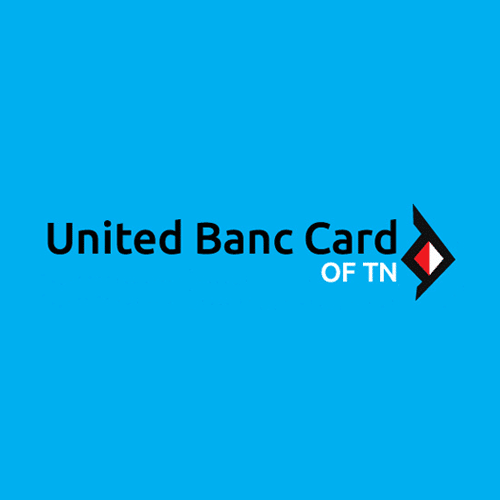 United Banc Card of TN is a leading company in payment processing solutions. They are revolutionizing the retail industry with their new platform. As more people shop online, businesses must adapt to remain competitive. United Banc Card of TN understands this and has developed an eCommerce platform. This platform assists retailers in seamlessly transitioning their physical stores to the internet.
With the United Banc Card of TN eCommerce platform, businesses can create fully customizable online stores that are not only aesthetically pleasing but also user-friendly. The platform has many features like managing inventory, processing secure payments, and providing real-time analytics. This helps retailers efficiently manage their online operations. Using an ecommerce platform allows businesses to reach more people and explore new markets outside of their physical stores.