Are you tired of the same old takeout options? Do you wish there was a way to try new cuisines without leaving your house? Look no further! In this article, we will be exploring the best 6 food delivery apps that bring delicious meals right to your doorstep. Whether you're craving pizza, sushi, or even vegan delights, these apps have got you covered. Say goodbye to boring leftovers and hello to a world of culinary delights at the touch of a button. Get ready to discover the best apps to deliver food and revolutionize your dining experience!
The rise of apps to deliver food
Technology has changed how we eat. We no longer need to call restaurants and hope for fast delivery. Food delivery apps make it easy to get our favorite meals delivered to our door.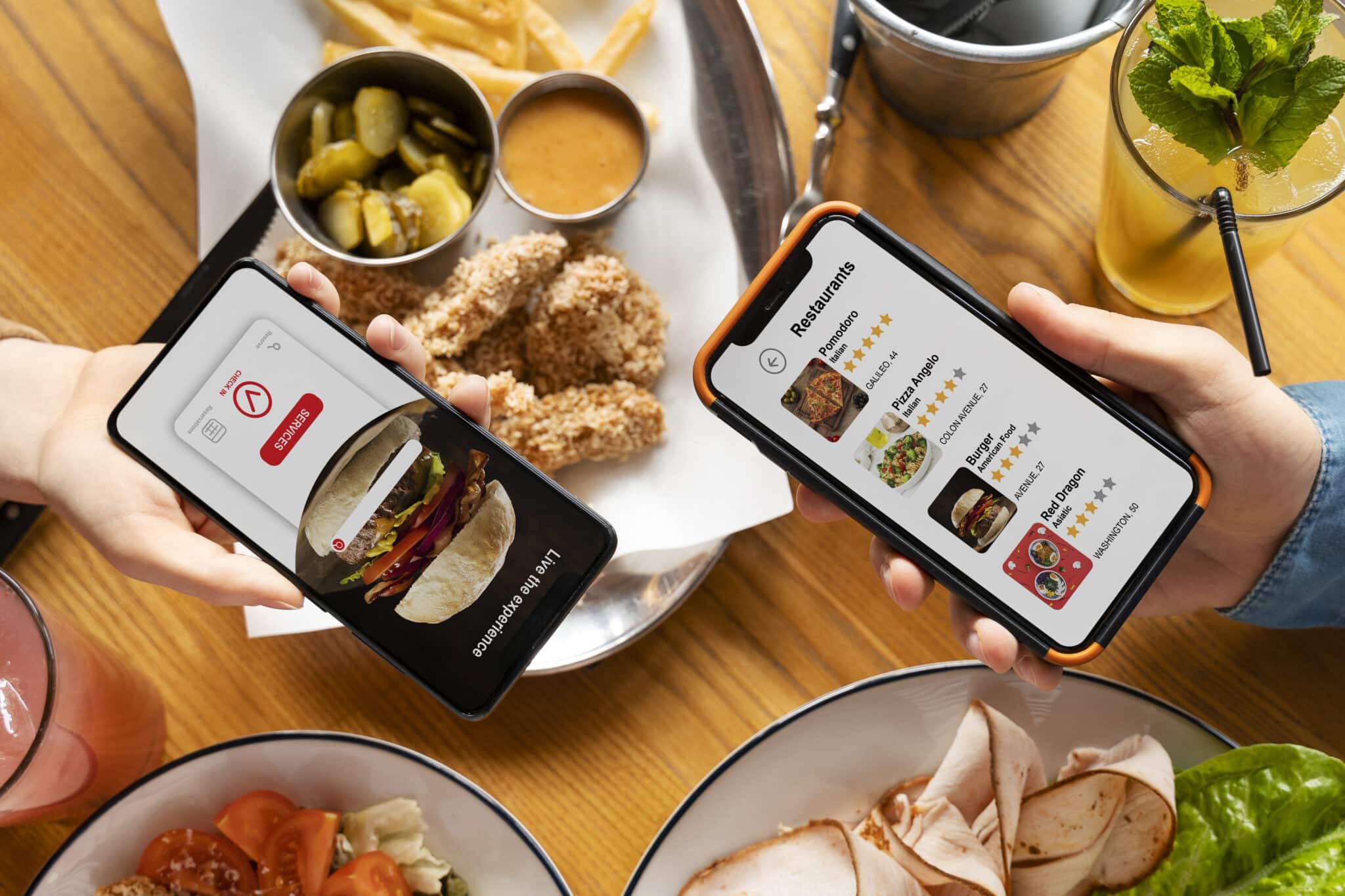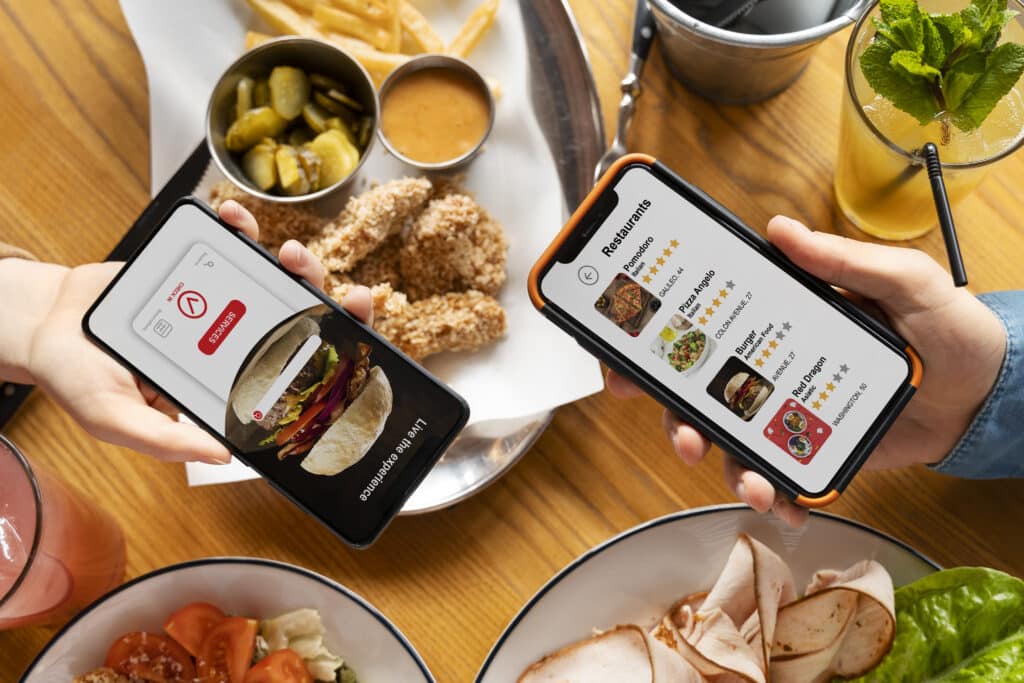 What sets these apps to deliver food apart is their ability to cater to virtually any dietary requirement or preference. In a world where more people are choosing vegan and other special diets, it's good to know you can still have tasty meals that align with your values and health. These platforms have filters to help you find vegetarian, vegan, gluten-free, or other specific diets.
The evolution of apps to deliver food has transformed the way we experience dining in both big cities and small towns alike. You can easily find many restaurants on your phone that offer different types of food to match your preferences. This shows how technology is changing our daily habits and meeting our desire for delicious food.
App 1: Uber Eats
Uber Eats is a game-changer in food delivery. It lets you satisfy your cravings without leaving home. What makes Uber Eats different is that it works with Uber drivers who already know how to deliver passengers. This means your food will arrive hot and on time.
One unique feature of Uber Eats is its real-time tracking system. When you order, you can track your driver and see how long it will take for them to reach you. This builds trust and adds excitement as you wait for your tasty meal.
The app allows users to search for food based on cuisine or dietary restrictions. It is easy to find the perfect meal that you like. Uber Eats has changed the way we order food for delivery with its easy-to-use interface, reliable service, and wide selection of options.
App 2: DoorDash
DoorDash is a popular food delivery app that offers a seamless and convenient way to get your favorite meals delivered right to your door. What sets DoorDash apart from its competitors is the extensive range of restaurant options available on its platform. Whether you're craving sushi, pizza, or even Thai cuisine, DoorDash has got you covered with a vast selection of eateries to choose from.
One unique feature of DoorDash is its customer rating system. Users can rate their delivery experience and leave detailed reviews for others to see. This helps keep the service good and helps customers choose between different restaurants or drivers. It creates a community where users can share their thoughts and experiences, making it easier for new users to find reliable options.
Additionally, DoorDash offers several subscription plans such as DashPass that provide free delivery on eligible orders over a certain amount. This subscription plan is for people who use DoorDash often and want to save money on delivery fees. It's convenient because meals are delivered right to their door. DoorDash offers these subscriptions to keep customers loyal and encourage them to order more often.
In summary, DoorDash stands out in the competitive apps to deliver food market by offering an extensive selection of restaurant choices, implementing a customer review system for transparency, and providing subscription plans for cost-saving benefits. DoorDash has become a popular app for people who want tasty food because of its great features.
App 3: Grubhub
Grubhub has revolutionized the food delivery game, connecting hungry customers with endless restaurant options at their fingertips. What sets this app apart from its competitors is its user-friendly interface that allows for seamless browsing and ordering. With a vast network of restaurants, Grubhub ensures that no craving goes unsatisfied.
One of the standout features of Grubhub is its ability to provide real-time updates on the status of your order. Gone are the days of constantly checking your phone for arrival estimates; Grubhub keeps you informed every step of the way. This feature not only adds convenience but also helps to manage expectations and prevents any unnecessary frustration.
Another aspect that sets Grubhub apart is its integration with rewards programs. By linking your account to various restaurants' loyalty programs, you can earn points or discounts every time you order through the app. It's a win-win situation: you get delicious food delivered while simultaneously accumulating perks and savings.
Overall, Grubhub stands as one of the top food delivery apps due to its extensive restaurant options, real-time tracking system, and rewards integration. Give it a try if you're looking for an app that combines variety, efficiency, and benefits all in one package.
App 4: Postmates
Postmates is a popular app to deliver food that takes food delivery to a whole new level. What sets it apart from other food delivery apps is its wide range of offerings beyond just restaurants. With Postmates, you can get groceries, alcohol, medication, and even pet supplies delivered right to your doorstep. This makes it the perfect app for those times when you're in need of something specific but don't have the time or energy to go out and get it yourself.
Postmates doesn't just rely on traditional delivery drivers. They also use regular people who can pick up and deliver items in their free time. This creates more job opportunities and makes deliveries faster. Postmates has a user-friendly app that makes ordering easy. You can see the price, customize your order, and track it in real-time. You can also choose contactless delivery to stay safe during uncertain times.
Overall, Postmates offers convenience like no other food delivery app on the market today. Whether you need a late-night snack or forgotten ingredients for dinner tonight, this app has got you covered with its extensive range of products and reliable delivery service. So why wait? Download Postmates now and
App 5: Seamless
Seamless is the go-to app to deliver food for busy individuals craving a delicious meal without the hassle of cooking or leaving their homes. With a wide array of restaurants to choose from, Seamless offers a seamless experience in finding and ordering food. Their intuitive interface allows users to effortlessly browse through menus, read reviews, and place orders with just a few taps on their smartphones.
Seamless has a special search system that lets you find food based on your diet or cuisine preferences. Whether you're vegan, gluten-free, or just want some tasty sushi, Seamless has what you need. They make sure everyone can find something they like and can eat. Plus, Seamless tells you exactly when your food will arrive, so you don't have to worry. They keep you updated on where your food is, from when you order it to when it arrives at your door, hot and ready to eat. Seamless makes food delivery easy.
In conclusion, if you're looking for an app that delivers food that seamlessly combines variety, convenience, and personalization when it comes to food delivery, look no further than Seamless. make your dining experience enjoyable. The app is user-friendly and offers a wide variety of restaurants that cater to different dietary preferences and tastes. Simply sit back, relax, and let Seamless handle everything for you.
App 6: Deliveroo
Deliveroo is one app to deliver food that delivers food that has truly revolutionized the food delivery industry. Unlike other apps, Deliveroo partners directly with restaurants instead of relying solely on traditional takeout places. This means that users have access to a wider range of cuisines and can explore more unique dining options.
What sets Deliveroo apart from its competitors is its focus on quality. The app's algorithm takes into account factors like cooking time and distance to ensure that the food arrives hot and fresh at your doorstep. Additionally, you can track your order in real-time, allowing you to plan ahead and anticipate when your meal will be ready.
One of the standout features of Deliveroo is its dedication to sustainability. The company actively works towards reducing plastic waste by offering eco-friendly packaging options for restaurants to choose from. This emphasis on environmental consciousness not only aligns with current global trends but also adds an extra layer of appeal for socially conscious consumers who want their delivery experience to be eco-friendly.
Overall, Deliveroo offers a seamless food delivery experience with a wide variety of restaurant choices and sustainable practices. Whether you're craving sushi or seeking out a vegan feast, this app has got you covered, making it a top choice for those looking for convenience without compromising on taste or sustainability.
Conclusion: Apps to deliver food
In this digital age, convenience is a currency that everybody seeks. And when it comes to food, the demand for easy and fast delivery options has skyrocketed. Luckily, technology has not disappointed us in this regard. With an abundance of apps to deliver food right to our doorsteps, we can now satisfy our cravings without even stepping foot outside.
One of the greatest advantages these apps offer is choice. Gone are the days when you had to settle for whatever was available nearby. Whether you're in the mood for sushi or craving some delectable Indian cuisine, there's an app for that! With just a few taps on your smartphone screen, you can explore a myriad of culinary options and have your chosen dish delivered straight to your home.
But it's not just about variety; these apps also bring convenience at its finest. Imagine coming home after a long day at work, exhausted and famished. With a food delivery app in hand, you don't have to worry about planning meals or standing in line at crowded restaurants anymore. Instead, you can simply browse through menus from the comfort of your couch and have piping hot food delivered right when hunger strikes.
So why wait? Embrace the era of convenience with these incredible apps that bring delicious food directly into your hands – literally! Say goodbye to cooking headaches and enjoy the benefits that modern technology offers in satisfying our taste buds effortlessly.