Quick Service Restaurant Pos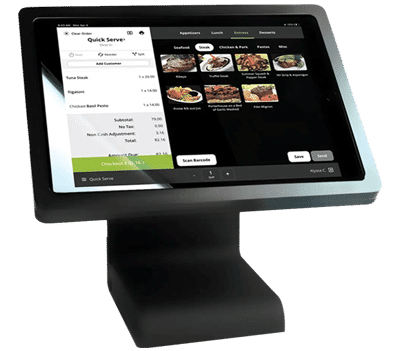 Lavu POS System
Low to high volume restaurant and / or delivery

Company needing delivery driver tracking, caller ID integration or online ordering
*Restrictions apply for additional equipment available for this system. Call for details.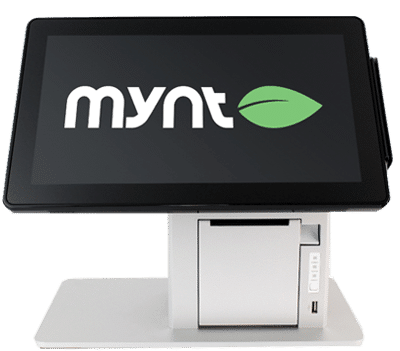 Mynt POS System
Mid to High Volume Delivery or Catering

Company needing fast casual or fine dining,

Meal Coursing and/or

digital menu boards
*Restrictions apply for additional equipment available for this system. Call for details.
Along with providing restaurant POS systems for fine dining establishments, cafes, bistros, and more in Nashville, United Banc Card of TN offers point-of-sale technology that's been optimized for quick service restaurants. Since QSR presents its own set of logistical challenges, our software provides industry-specific solutions that set it apart from the other available options.
Quick Service Restaurant Pos
What's in the box?
Wondering what all you get with this POS system? United Banc Card includes everything you need to start working efficiently. Plus a lifetime warranty on all equipment!
For a free* high-quality, easy-to-use point-of-sale system that's optimized for quick service and delivery operations, contact United Banc Card of TN at (615) 476-0255. We offer order management systems in Nashville and throughout Tennessee.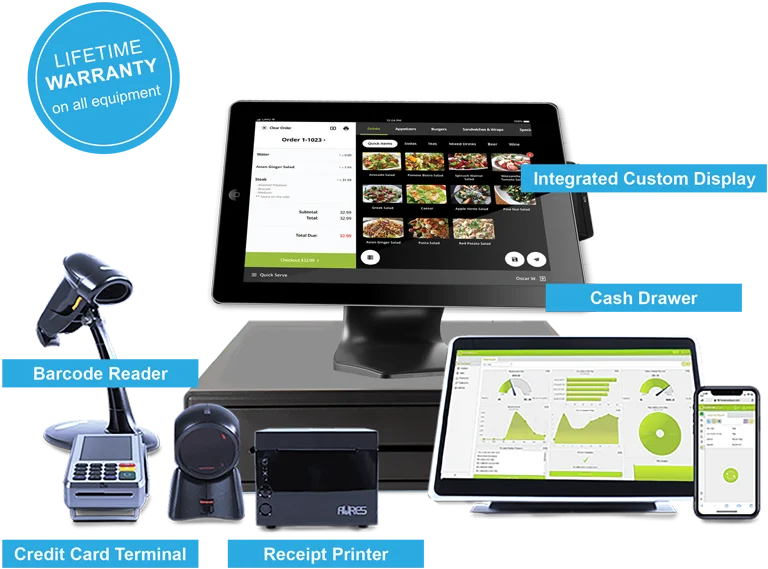 Customer Database:
Our pizza POS provides integrated caller ID functionality, allowing you to view a customer's contact information and order history as soon as the call comes through. Assigning the call to a new order is simple.
Driver Management:
By making it easy to assign drivers to different orders, our system cuts down on late deliveries and wait time between runs. You'll even be able to track whether workflow slowdowns occur in the kitchen or on the road in Nashville.
Directions and Mapping:
With advanced mapping capabilities, an order management system from United Banc Card of TN will keep your drivers on the right track in Nashville. The capability to print directions directly onto the receipt paper saves time, and the software can even calculate routes to several different destinations, if you need to make more than one delivery per trip.
The United Banc Card of TN Advantage
In addition to the above features, the order tracking software provides advanced reporting capabilities. Restaurant owners can see how demand for certain menu items grows or declines over time, which items in the restaurant's inventory are getting low, and even manage employee timesheets and overtime. Furthermore, our online back-office system, Lighthouse, allows owners to modify menus and run reports from anywhere. Streamlining and managing the operations of your Nashville business has never been easier.
Optional accessories include:

Remote Printer

Scale

Kitchen Video System

Customer Display Pole

Caller ID

Additional Time Clock Cards