When it comes to today's hospitality technology, what is basically considered the bread-and-butter? Answer: Restaurant POS.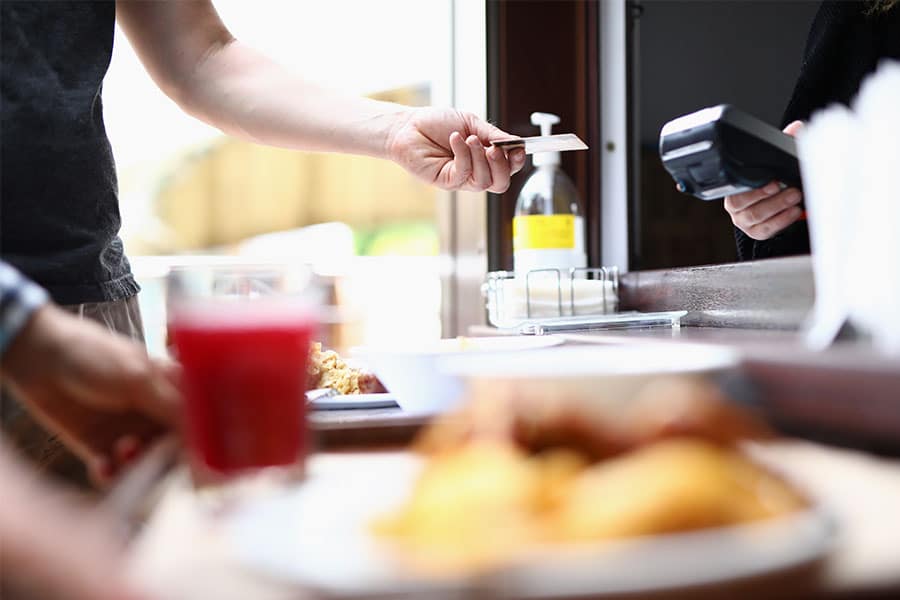 Systems used for POS (point of sale systems) connect all restaurant operation transactions – from the manager's desk to the front counter. A POS system, when used it to its full capacity, can take an average restaurant business and literally transform it.
What's the big deal about a POS system? A smart one can help you do the following with your restaurant:
Shape data driven business solutions
Improve the guest experience
Help you increase profits
Want to find out more? Here's some information about restaurant POS software and why a modern POS system for restaurant owners is invaluable.
What Is a Restaurant POS System?
Hospitality owners who are not particularly familiar with some of the latest developments and terminology used in technology may be asking the question, "What is a POS system in a restaurant?" The letters "POS" simply stand for "point of sale". This is where your consumers check out – pay for their meals/services.
This hardware and integrated software manages the transactions and workflow of your restaurant. When used in the right way, it connects the following, courtesy of technology:
Customer loyalty programs
Inventory management
Employee management
Marketing and sales data
Mobile payment processing
Online ordering
The Importance of POS Systems
Particularly where QSRs are concerned (quick service restaurants), a POS system is one of the most invaluable tools they can have. Why? They can be used for all of the following:
Integrate with the display system for your kitchen
Inventory planning and inventory management
Menu management
Product marketing and intuitive ordering
Accounting software integration
Mobile and contactless payment processing
From multiple platforms, orders can be managed
Workflow customization
Faster ordering
Your restaurant POS system can help facilitate better sales reports and financial reporting, improve order accuracy, and streamline service.
Who's on Board?
So, who, specifically, is transforming their restaurant POS experience and harnessing the enormous power of integrated software? Truth be told, it's currently being experienced globally. Specifically, however, in Canada and the United States, 43% of restaurant owners say that, in the last two years, today's improved technology has been instrumental for the survival of their business. Considering the impact the coronavirus had on restaurants in the last couple of years, that's quite saying something.
If you're just getting started in the hospitality business, one of the most foundational pieces of technology you can utilize is a fully integrated restaurant POS system.
Mobile Payments
While a lot of information was thrown at you here, and numerous restaurant POS system benefits were listed, it's important for today's restaurant owners/operators to understand the significance of being able to accept mobile payments. If your store isn't currently accepting these payments, it's high time you get on board!
The use of mobile ordering and payments is growing faster than ever and is currently a $57.6 billion industry. Particularly where quick service restaurants are concerned, to stay ahead of the game, they must have options for mobile payments that integrate with their restaurant POS systems. This is even becoming increasingly crucial for table service restaurants.
Endless options are provided by today's POS systems including ApplePay, account charge, mobile payments, and more.
Own a Restaurant? Take Advantage of Today's POS Systems
At United Banc Card of TN, we introduce businesses to the world of modern POS systems each and every day. This includes restaurant/hospitality businesses, liquor stores, high risk merchants, retail businesses, convenience stores, and more. We can help you, as well. We will answer all your questions and introduce you to services, equipment, and various POS solutions. Contact us today by using our convenient online form.