Business owners in middle Tennessee want to increase their profits. United Banc Card of TN is skilled in merchant accounts, ATMs, and POS systems. We offer ATM machines to businesses in Nashville. These machines can be used in restaurants, convenience stores, and retail shops.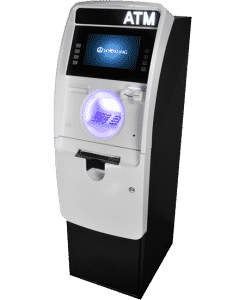 ATM machines have become an integral part of the financial ecosystem
ATM machines were convenient for customers, but now they are vital to the financial system. They have become a way for businesses to make money, as more people use digital transactions. As technology gets better and people want different things, organizations are realizing that they can make a lot of money from ATM machines.
Businesses can make a lot of money and become leaders in the industry by using new features and taking advantage of trends in banking services. One important factor in making ATMs profitable is the increase in digital transactions. As more customers choose to pay without cash, ATMs are necessary for getting cash easily. Businesses are realizing this change in customer behavior and are making money from ATMs.
Organizations are adding innovative features to ATMs to enhance user experience and offer additional services
Organizations are using new features to make ATMs better. These features allow people to do more than just withdraw cash. They can also deposit cash and checks into their account, transfer money between accounts, and purchase prepaid or gift cards. ATMs are making money by charging fees for these extra services.
ATM machines provide quick and convenient access to cash anytime, anywhere
ATMs are everywhere and give us easy access to cash. But they can also help businesses make a lot of money. With new technology and changing consumer needs, ATM machines have become powerful tools for businesses. This article will show you how businesses can use ATM machines to make more money and find new opportunities for success. By realizing the untapped potential of these ordinary devices, businesses can change how they offer financial services and take advantage of the many possibilities that ATM machines offer.