Most business owners across middle Tennessee are looking for ways to boost revenue. We at United Banc Card of TN, LLC—experts in merchant accounts, ATMs, and POS systems—can help you do just that. We sell Nashville area businesses ATM machines that they can use in their restaurants, convenience stores, retail shops, and more.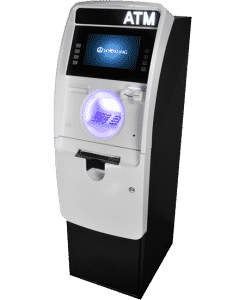 An ATM machine at your business gives you an additional stream of income, because as an ATM owner, you profit off each transaction. In fact, many Nashville business owners have seen an additional $50,000 in revenue over the course of the first five years due to money they make off surcharge fees alone. That number doesn't account for how an ATM machine can boost your sales by giving customers quick access to cash or by increasing foot traffic to your business.
We have a huge selection of freestanding and in-wall ATMs for sale in Tennessee from the top manufacturers in the business. You can find machines from Nautilus Hyosung, Hantle, Triton Systems, Genmega, and more. When you buy an ATM machine from United Banc Card of TN, LLC, you are getting one of the best ATMs in the world at a price you can't beat anywhere else.
To learn more about how an ATM machine can increase revenue or to get a free estimate, contact United Banc Card of TN, LLC at (615) 476-0255. We can tell you more about our ATM machines, POS systems, or other merchant account services for Nashville businesses.