If you run a small business, you may want to accept credit and debit card payments from your customers. Credit cards are convenient, secure, and popular among consumers. They can also help you increase your sales, improve your cash flow, and provide a better customer experience. But how do you accept credit and debit card payments for your business? Here are some steps to follow.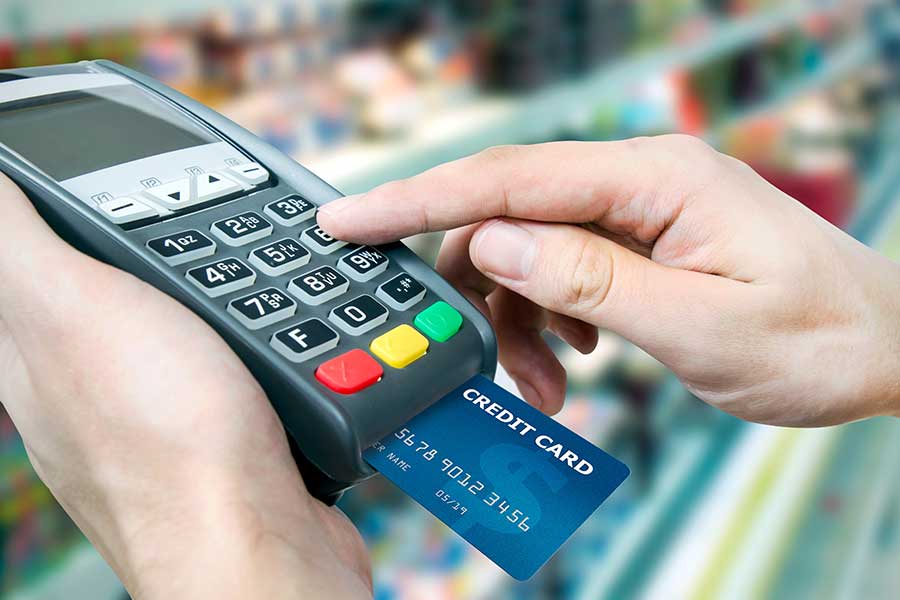 Choose A Payment Method
There are different ways to accept credit card payments for your business. You can use an online payment service provider (PSP), such as PayPal, Stripe or Square. These services allow you to accept these payments online or through a mobile app without opening a merchant account. They charge a flat fee per transaction and handle the processing and security of the payments.
Alternatively, you can use a point-of-sale (POS) system with a merchant account. A merchant account is an account which processes card trades and sends the cash to your business bank account. You can get a merchant account from banks, credit unions or specialized providers. They charge different fees depending on the volume and type of transactions.
Consider The Costs
Receiving payment using credit cards comes with variable fees. These include:
Transaction fees: These are paid per transaction to the PSP or the merchant account provider. They vary depending on the service, the card network, and the type of transaction (swiped, keyed-in or online). They usually range from 2% to 4% of the transaction amount.
Equipment fees: These are applicable when renting or buying equipment to accept the payments, such as card readers, terminals, or POS systems. They depend on the features and quality of the equipment and can range from $10 to $100 per month.
Monthly fees: Some PSPs or merchant account providers charge nominal fees for maintaining your account, providing customer service, or offering additional features. They can range from $0 to $50 per month.
Other fees: You may also be required to pay fees depending on your merchant and the scenario such as when there is a chargeback (when customers dispute a transaction), refunds (when customers return an item), non-compliance (when you fail to follow security standards) or termination (when you cancel your contract early).
You should compare different PSPs and merchant account providers based on their fees and features before choosing one. These fees are not standard; they vary significantly between merchant service providers and PSPs. The fees are generally passed on to the consumer, so the lower they are the cheaper your goods or services are and the more competitive your business will be.
Set Up Your Credit Card Payment System
Once you choose a payment method and a provider, you have to create a credit card processing system to accept credit or debit card payments. This involves:
Signing up for an account with your chosen PSP or merchant accounts
Connecting your payment software to your payment terminals
Testing your system and making sure it works properly.
Training yourself and your staff on how to use it.
You should also make sure that your system complies with PCI DSS standards which are rules that ensure data security when getting such payments.
Start Accepting Payments
Now that everything is set up, you can start accepting credit cards for your business. You should display signs that indicate which cards you accept and inform customers about any minimum purchase requirements or surcharges. You should also keep track of your transactions and reconcile them with your bank statements regularly.
Accepting credit card payments can be beneficial for both you and your customers if done correctly. By following these steps, you can make it easier for yourself and provide more options for your customers. If you're interested in an all-in-one credit card processing package that allows you to have the system running smoothly in no time and with no merchant fees, United Banc Card of TN has you covered. Contact us today for information customized for your business.