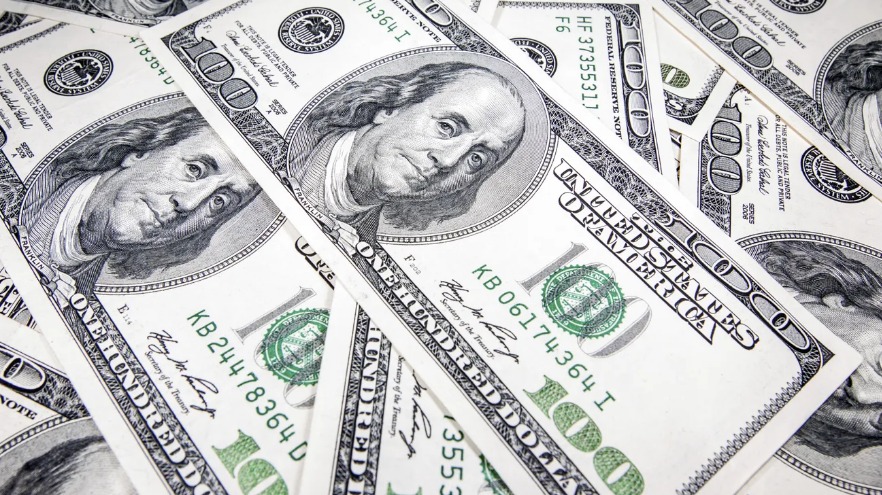 In today's fast-changing business world, Tennessee businesses need quick and reliable financing options to succeed and stay ahead. Fast cash advances can help cover unexpected expenses, invest in growth, and bridge cash flow gaps. Finding these advances may seem difficult, but there are surprising methods Tennessee businesses can use to secure them. By understanding and using these lesser-known options effectively, entrepreneurs can have the funds they need when they need them.
The need for fast cash advances in Tennessee businesses
Tennessee businesses can get quick cash advances by selling unpaid invoices to a third-party company called a factor. The factor collects payments from customers and gives immediate cash to the business. This is helpful for businesses with outstanding invoices that need money for expenses or growth. Another way to get fast cash advances in Tennessee is through crowdfunding platforms made for businesses. Entrepreneurs and small business owners can pitch their ideas or projects to potential investors and raise money. By offering rewards or equity stakes, businesses can attract people who want to contribute financially. Crowdfunding is an alternative funding source.
Tennessee businesses can use unconventional methods to get money quickly. They can use invoice factoring or crowdfunding platforms to get the funds they need for growth and success.
Traditional financing options may not suffice
Tennessee businesses can get quick cash advances by using invoice financing. This means they can use their unpaid invoices as collateral to get an immediate advance from a lender. It's helpful for companies with lots of unpaid invoices who need money quickly for expenses or to grow. Another option is merchant cash advances (MCAs). With an MCA, a business gets a lump sum payment upfront in exchange for a percentage of their future credit card sales. This is great for businesses that rely on credit card transactions, like retail stores or restaurants. Traditional lenders might not give money based on future sales, but MCAs offer a fast and accessible solution for immediate cash flow.
In short, Tennessee businesses may need quick access to money, and traditional financing may not be enough. But there are other options like invoice financing and merchant cash advances that can help companies get the funds they need quickly. Looking into these alternatives can help businesses overcome financial challenges and take advantage of growth opportunities better.
Section 1: Exploring online lenders for quick cash advances
In today's digital age, businesses can easily get cash advances from online lenders. This is especially helpful for businesses in Tennessee. They can use online platforms to find the right lender and loan for their needs. One benefit of online lenders is how quickly they can provide funds. Traditional lenders take a long time to process applications and approve loans. On the other hand, online lenders have simple applications that can be finished in minutes. Some lenders even give instant approvals and same-day funding options. This means Tennessee businesses can get the money they need fast.
Online lenders have easier requirements than traditional banks. This helps small or new businesses that don't meet the strict criteria of traditional banks. Online lenders care more about a business's revenue and financial health than just credit scores or collateral. So, businesses in Tennessee with bad credit or few assets can still get quick cash advances from online lenders.
Section 2: Utilizing invoice factoring to get immediate funds
Tennessee businesses can get quick money by using invoice factoring. Invoice factoring means selling unpaid invoices to another company, called a factor, in exchange for immediate cash. This lets businesses get the money they need right away, instead of waiting for their clients to pay. The process is simple: the business sells its invoices to the factor, and the factor gives them an advance of about 80-90% of the total value. The rest is paid when the client pays the factor, minus any fees or discounts.
Tennessee businesses can choose this financing option to free up their working capital and invest it in other parts of their operations. This quick injection of funds is especially helpful when businesses need cash urgently for unexpected expenses or growth opportunities. Additionally, invoice factoring considers the creditworthiness of clients instead of the business itself, making it a viable solution for companies with imperfect credit scores in Tennessee.
Section 3: Leveraging merchant cash advances for instant liquidity
Tennessee businesses can quickly get cash advances by using merchant cash advances. This type of financing lets businesses get a lump sum of money upfront in exchange for a percentage of their future credit card sales. Unlike regular loans, merchant cash advances don't need collateral or a long approval process. This makes them a good choice for businesses that need money right away. By using merchant cash advances, Tennessee businesses can get the funds they need in a few days. This helps them pay for things like buying inventory, fixing equipment, or doing marketing campaigns. The repayment process is flexible and based on the business's daily credit card sales. This means that when sales are slow, businesses pay back less money. When sales are good, they pay back more. This flexibility helps companies manage their money better and change their repayment plan.
Overall, leveraging merchant cash advances can provide Tennessee businesses with the quick infusion of capital they need to seize new opportunities or overcome unexpected financial challenges. Whether it's expanding operations, hiring additional staff members, or investing in new technologies, these fast cash advances offer an efficient and accessible solution for obtaining instant liquidity without the hurdles associated with traditional lending institutions.
Section 4: Tapping into crowdfunding platforms for rapid funding
One surprising yet effective way for Tennessee businesses to secure rapid funding is by tapping into crowdfunding platforms. Crowdfunding has gained immense popularity in recent years as a means of raising capital for various projects or ventures. It involves reaching out to a large number of individuals, typically through online platforms, and asking them to contribute small amounts of money towards a specific goal. For Tennessee businesses looking for fast cash advances, crowdfunding can be an appealing option due to its potential to quickly raise funds from a large pool of interested investors.
By leveraging crowdfunding platforms, Tennessee businesses can tap into the power of the crowd and potentially receive funding within a short span of time. These platforms often provide easy-to-use tools that allow businesses to create compelling campaigns and showcase their unique selling propositions effectively. Moreover, crowdfunding campaigns can generate significant buzz and publicity around a business or project, attracting not only financial contributions but also valuable exposure and potential customers. However, it's important for Tennessee businesses to carefully navigate the world of crowdfunding by conducting thorough research on the platform they choose and understanding the associated fees, rules, and regulations governing such campaigns in order to maximize their chances of success.
Section 5: Considering asset-based lending for quick capital infusion
Asset-based lending can be a viable option for Tennessee businesses seeking quick capital infusion. This type of financing allows businesses to use their existing assets, such as accounts receivable, inventory, or equipment, as collateral for a loan. By leveraging these assets, businesses can access the cash they need without having to go through the lengthy process of traditional lending.
One of the main advantages of asset-based lending is its speed and flexibility. Unlike traditional loans that may take weeks or even months to secure approval, asset-based lending can provide quick access to capital within days. This is especially beneficial for businesses that are in urgent need of funds to cover unexpected expenses or invest in growth opportunities.
Additionally, asset-based lending offers more flexibility compared to other forms of financing. Since the loan is secured by tangible assets, lenders are often more lenient with credit requirements and may be willing to work with businesses that have less-than-perfect credit histories. This makes it an attractive option for small and medium-sized enterprises in Tennessee who may not meet the strict criteria set by traditional lenders but still need access to short-term capital quickly.
Conclusion: Diverse and surprising ways to obtain fast cash advances in Tennessee businesses
United Banc Card of TN has revolutionized the way small businesses in Tennessee can access fast cash advances. With its innovative approach, entrepreneurs now have a plethora of diverse and surprising options to meet their financial needs. From traditional loans to merchant cash advances, United Banc Card of TN offers flexible solutions tailored specifically for local businesses.
One exciting option provided by United Banc Card of TN is their unique merchant cash advance program. Unlike conventional loans that rely heavily on credit scores, this program allows businesses to access quick funds based on future credit card sales. This provides an ideal solution for companies with fluctuating revenue streams or seasonal business patterns. The process is simple and hassle-free, ensuring that entrepreneurs can get the funds they need without long waiting periods or extensive paperwork.