United Banc Card of TN, LLC
 wants to share everything you need to know about POS systems. That way, you can make a fully-informed buying decision.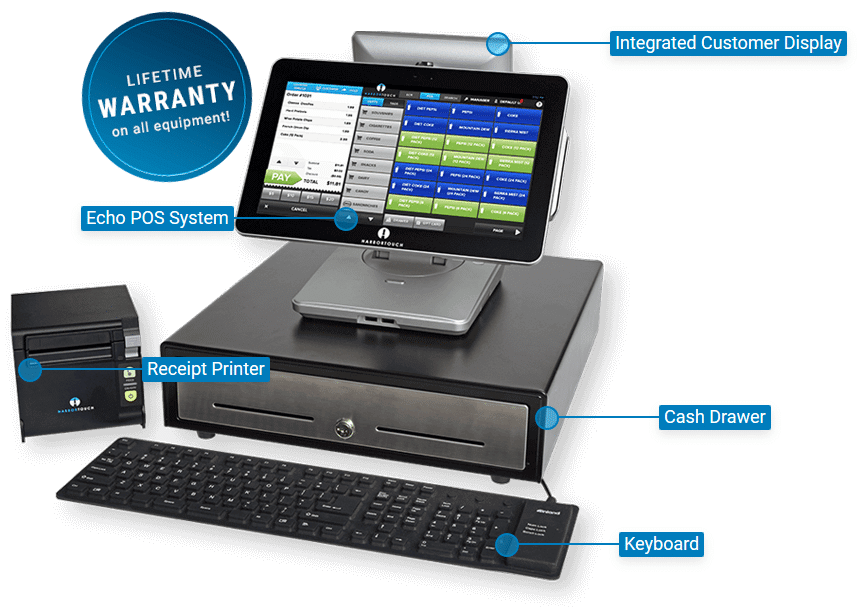 More About POS Systems
A point-of-sale system does exactly what its name describes. It records transactions at the point of sale. Traditionally, this occurs with a register as customers check out. Today, though, POS systems capture register transactions, 
online/mobile orders
, curbside pickup, tableside, and via handheld devices. As we already mentioned, POS systems do more than record sales. For instance, they also track inventory, run reports, and manage customer information. Moreover, you can customize some features relative to your business. For example, some alcohol retailers must deal with different taxes and state-dependent regulations. Let's take a closer look to help you determine what features you need to operate your business successfully.
Optimize POS Transactions
As you learn 
about POS systems
, you'll find that they play a vital role. They make the checkout process fast and efficient, for a number of reasons. First, they make it easy to apply discounts. Second, they integrate loyalty and rewards programs seamlessly. Third, they provide the ability to capture important customer data. Collecting customer data allows you to do several important things. First, you can tailor specials to customer profiles. Second, you can steward customer relationships by addressing them by name. Finally, you can create effective marketing campaigns using the contact information they provide. We'll cover this in more detail in part two. The bottom line is that these functions optimize both the customer experience and your ability to leverage the data your business collects.
Process Payments Efficiently and Safely
The older credit card readers added steps to the closing process. In other words, managers had to reconcile their credit card transactions manually. However, POS systems do that work for you. Therefore, clerks don't spend extra time closing out at day's end. Additionally, the internet allows real-time 
payment processing and data capture
. Finally, businesses and customers feel peace of mind knowing that every transaction is encrypted, which means their data stay safe.
Manage Inventory
Many retailers manually track inventory or use separate inventory management systems. However, today's POS systems integrate that feature. This includes more than having insight into on-hand stock. You can also take advantage of other features specific to your business.
Want to Learn More?
This article reviewed specific features that help optimize sales transactions, process payments, and manage inventory efficiently. If you want to know more about POS systems and which is best for you, stay tuned for part two of this series. In the meantime, United Banc Card encourages Nashville business owners to 

request a free demo

. Do this online or by calling today at 

(615) 476-0255

.

Food stands, salons, boutiques, restaurants, and any retailer requires a system to manage in-person transactions. This system is identified as a point-of-sale (POS) system. Specifically, POS systems include the hardware and software needed for sales transactions. However, they also do much more. As one of Nashville's premier POS providers,