Food trucks are taking over the culinary world like never before! From gourmet delicacies to quick bites, these mobile eateries are becoming a massive industry. Can you believe that there are around 5 million food carts and 3 million food trucks cruising the streets of America right now? And if you're a fan of reality TV, you've probably already heard of The Great Food Truck Race, an exciting show that dives into the thrilling world of starting and managing a food truck business. Get ready for some tasty, best food truck pos adventures!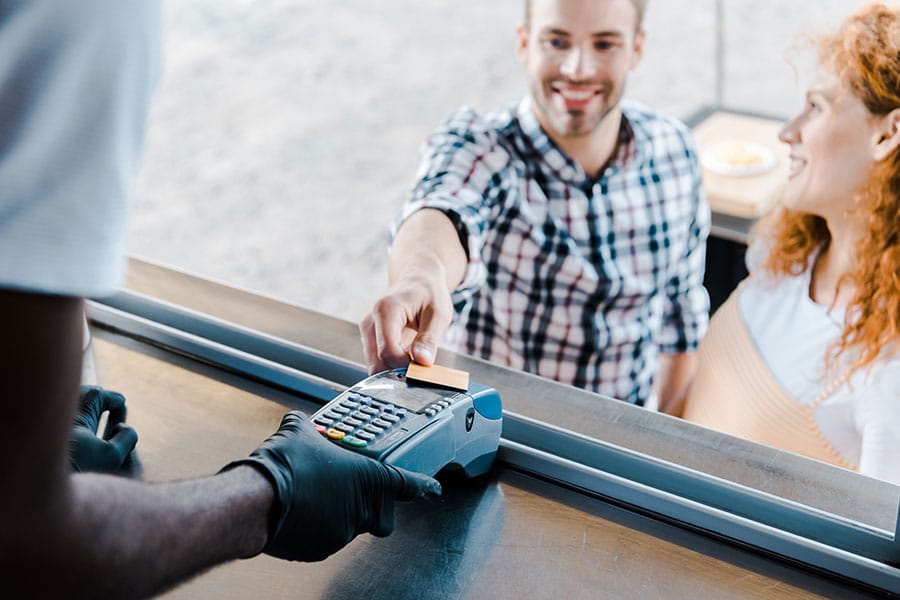 To set yourself up for success as the owner of a food truck, the use of a modern POS system is crucial. Here, we will discuss the best POS system for food trucks and what they have to offer.
What Is a Food Truck POS System?
The letters "POS" simply stand for "point-of-sale". This is where your customers pay for the food they purchase from you and your food truck.
The software, system, and equipment used when your customers check out is your POS system. It records orders and accepts payments for your business. The best POS system for food trucks will be capable of combining the following:
Basic sales related analytics
Offer inventory management features
Act as a payment processing center
Today's mobile friendly POS systems can operate from a phone or a tablet.
5 Benefits of Today's Modern Food Truck POS Systems
The food truck POS systems of today far exceed the capabilities of old-school cash registers. Because they are Internet linked, they offer a vast array of benefits including the following:
Today's POS systems can make promotion initiatives and inexpensive marketing a reality.
The process for order taking can be made not only smoother but more accurate with a reliable food truck POS system.
Tighter inventory control can be experienced by the proper use of a high-quality POS system.
Today's POS systems can facilitate tracking sales and cash exchanges far better than old-school electronic cash registers.
With one of today's POS systems, you can boost your sales by paving the way for expanding your customer base. Don't make the mistake of being a cash-only business. You'll be able to generate more business and cultivate more customers with a stationary POS system in place (traditional or mobile) so you can accept credit cards, debit cards, etc.
When it comes to a POS system, food truck operators should be using the most current software, applications, and equipment. To help you better understand the need for and use of today's best POS systems, the experts at United Banc Card of TN can be invaluable.
Do You Own a Food Truck? It Pays to Check out Today's POS Systems
At United Banc Card of TN, we can be of assistance whether you're upgrading your established business, just starting a business, or expanding. We offer some of the best merchant services and point-of-sale systems in Nashville and beyond. Best of all, when you work with us, you won't spend thousands of dollars for a high-quality POS system. How can our services benefit your business? Find out by contacting us using our convenient online form.