For several owners of small, medium, and large businesses alike, installing an Thru the Wall or free-standing ATM machine on the premises is a wise and profitable choice. Clients tend to spend more money at your bar, convenience store, or motel if they have access to cash. If your ATM is the only one that's convenient in the neighborhood, it may draw in more clients. Here is a guide to the different types of ATMs for your business.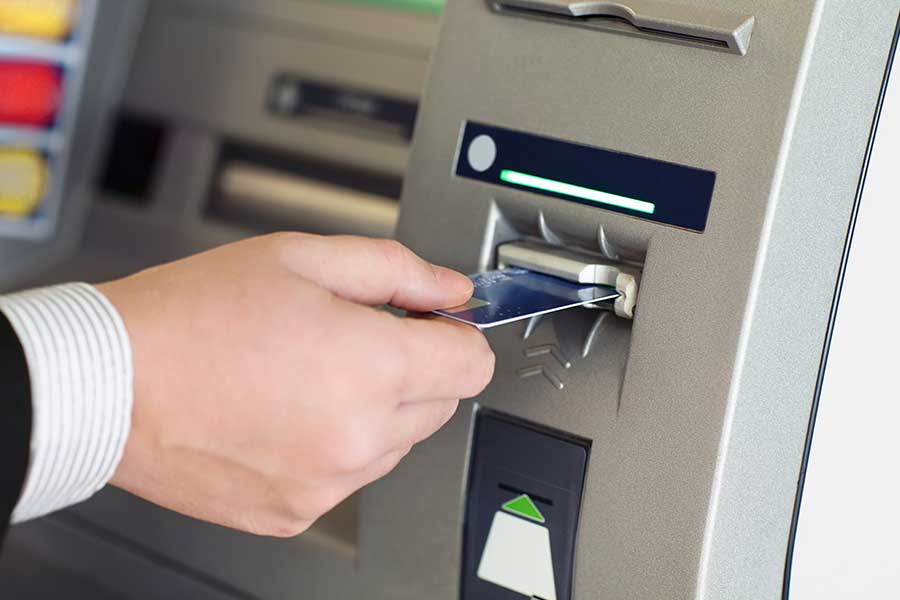 Free Standing ATMs
When picking ATMs for their business, free-standing ATMs are among the most well-liked solutions for many business owners. Devices such as the Halo II, boasting a 10.1-inch LCD screen and customizable LED lighting around the keyboard, aim to attract a wider pool of potential customers. Free-standing ATMs have the advantage of being able to be placed in almost any location, as long as there is enough space and access to power. This is not the case with wall-mounted ATMs.
Through-the-Wall ATMs
A through-the-wall ATM can be something you want to think about if you have more room to spare or if security is an issue. They are typically put in areas with restricted access, which provides an additional layer of protection. However, you'll most likely need to track down a general contractor to install one. As the name suggests, the ATM's chassis rests against one side of the wall while the interface extends into another room or even outside the building through a hole in the wall.
Through-the-wall devices typically weigh significantly more than freestanding models. The Genmega Onyx-W is a through-the-wall device that loads from the front and is small and light, making them excellent for locations with restricted floor space.
Brands of ATMs for Business
There are only a few well-known brands of Thru the Wall or free-standing ATM machines, as opposed to countless alternatives available for TVs, home appliances, and cars. These brands consist of:
Genmega
Hantle
Nautilus Hyosung
Triton
Used ATMs for Businesses
Business owners can have a Thru the Wall or free-standing ATM machine on-site without making the larger expenditure required to buy new by using old ATMs. One way to lower the initial costs of getting an ATM is by purchasing a secondhand machine. It's like taking an "extended test drive." If it doesn't meet your needs, reselling it should be easy since ATMs generally retain their value. However, before making a purchase, ensure that the ATM is either already EMV-upgraded or can be upgraded to EMV for that particular make and model.
Buy ATMs from United Banc Card of TN
You can get ATM Machine from United Banc Card of TN. We provide ATM processing through Payment Alliance International. Through a user-friendly online portal, our ATMs monitor usage patterns and transaction data. The portal offers monthly information on surcharges and settlements. You'll be able to quickly view client activity and revenue totals, and the system will even send you a text message when the machine is getting short on money. Contact us right away for additional details on our ATM services POS systems and Merchant Services!